HqO for Landlords & Property Teams
Create engaging digital experiences for tenants and guests with a "remote control" for the people in your property.
Help employees do their best work and build stronger connections with your organization, all while optimizing your workplace investments.
Use HqO to Enhance Your Business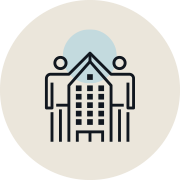 Differentiate your workplace through unique experiences
Engage, delight, and better understand your tenants or employees with an easy-to-use mobile app that serves as a remote control for your building.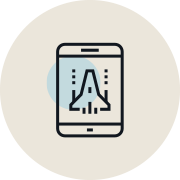 Enable data-driven decision making
Understand the competitiveness of your workplace and develop data practices that are centered around your tenants or employees.
Attract and retain top talent in the market
Stand out from the competition with personalized programming and seamless building automation that increases workplace engagement and leaves a positive lasting impression.
Implement innovative strategies with ease
Easily find and plug into technology and service providers to create great workplace experiences.
Join the world's most innovative landlords and employers
HqO is trusted by leading property teams and 57% of the Fortune 100, managing over 200 million square feet of commercial real estate in 24 countries across the globe.