Use HqO to grow your business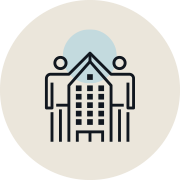 Power every aspect of your tenant experience
Engage, delight, and better understand your customers with a mobile and web app for tenants. It's a universal remote control for your curated experience.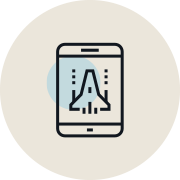 Enable data-driven decision making
Understand the competitiveness of your properties and develop data practices that are centered around the users of your properties.​
Easily implement innovative asset strategies​
Easily find and plug into tech & service partners to create great property experiences. Own the data on how people engage with those experiences.​
Join the world's most innovative landlords
HqO is trusted by the top property teams across 8 countries, helping to manage over 150 million square feet worldwide.
"The [HqO] app has been key to creating successful property experiences and driving community [...] HqO has increased resiliency for us as the landlord and for our tenants, allowing us to effectively communicate and connect with tenants and enabling our tenants to digitally sustain sales when physical retail was shut down."
- Michael Phillips, President
"The ability to understand the needs of all tenant groups and give a voice to the retailers has been critical to us [...] The feedback the HqO platform provides us and our ability to respond instantly has become a game changer."
- Paul Harris, VP Global Real Assets, Real Estate Europe
"HqO has given us the opportunity to reach our tenants on a broader level. With their Tenant Experience Platform, we're able to get our information in front of our tenants and their employees both quickly and efficiently. The District now has a one-stop shop in the palm of each tenants' hands."
- Allan Luciw, Senior Property Manager