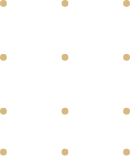 Help Every Employee Be More Productive
The HqO Workplace Experience App helps employees make the best use of their time and get work done — whether they're in the office or working remotely. Your employees can plan the day ahead by taking advantage of capacity level insights, diverse commuting options and desk, conference room, and parking space reservations. Additionally, they can easily order food and book on-site services such as dry cleaning and manicures so they can spend less time running to outside appointments. Employees can even complete online health attestations.
Attract & Retain Talent
Create a workplace community that employees want to be a part of. Provide a frictionless experience that mirrors the consumer apps they use in their personal lives, with regular workplace communications, online desk and conference room reservations, visitor registration, and mobile access — all available from a single app in the palm of their hand. Additionally, enhance employees' mental and physical wellbeing by letting employees book local wellness services like massage treatments or fitness classes so they can be more mindful at work.
Enhance Your ESG Efforts
Make your workplace a responsible workplace. With our app, employees can manage and automate preferred temperature or lighting settings in a given space. You will also be able to regularly communicate ESG opportunities and results to employees, and thus, continually measure employee sentiment on a real-time, ongoing basis.
Optimize Real Estate Spend
Make the most of your investments through HqO's leading building systems and technology integrations. Use analytics to make sure you're investing in the perks that employees value most, and drop those with the lowest engagement. Monitor desk and conference room reservations and mobile access data so you can understand patterns and optimize your office resources and overall footprint.
Engage Your Employees
The HqO Employee Experience App delivers personalized content and programming to your employees. Choose the capabilities that best meet your needs.
Meet accessibility needs with on-demand information about ramps, elevators, and service access information for each office.
Entertainment & Education
Find ways to improve the day in the life of an employee with unique entertainment options including classes, events, and more.
Make it easier for employees to order meals from on-site and local restaurants with app-based order ahead features for food and beverage, simple pay solutions, and easy food delivery.
Make it easy for employees to book meeting rooms, desks, parking space, and arrange for food delivery.
Eliminate commuter frustrations with public transit updates, parking solutions, and bike rentals.
Access Control & Visitor Management
Create a secure environment by putting access control, visitor management, safety and security incident communications, and updated building news directly in employees' hands.
Facilities Management Requests
Empower employees to submit requests directly from their mobile device for faster response.
Environmental, Social, & Governance (ESG)
Support sustainability efforts with details about wellness events and community events, and regular ESG progress reports.
Boost employee productivity and health with wellness solutions such as fitness classes, mindfulness sessions, fitness facility details.
Streamline your employees' busy schedules by offering on-demand conveniences such as mailboxes and lockers.
The Most Successful Property Teams are


Powered by HqO