Reading Time:
3
minutes
Increase On-Site Engagement
Provide tenants and employees with a simple experience that drives engagement with your on-site wellness offerings. Tenants and employees can use the HqO app to access gym waivers, hours and schedules; obtain discounted health and wellness perks; and more.
A Holistic View on Wellness
Offer those who work remotely virtual fitness, yoga, and nutrition classes, as well as other content that promotes physical health, mental wellness, and productivity.
Provide Healthy Food Options
Connect the workforce to diverse and healthy local and on-site food options that they can order right from their phones.
Promote an Active Commute
Encourage your tenants and employees to take advantage of local and on-site biking and micromobility options for a healthier lifestyle and a carbon-free commute.
Measure Engagement & Satisfaction
Invest in the programming that your tenants and employees love with data-driven insights. Track registration and collect real-time feedback on which events and amenities are the most impactful to support the evolving needs of the workforce.
In The Marketplace
Supplement native solutions with extensive wellness offerings from global, best-in-class partners.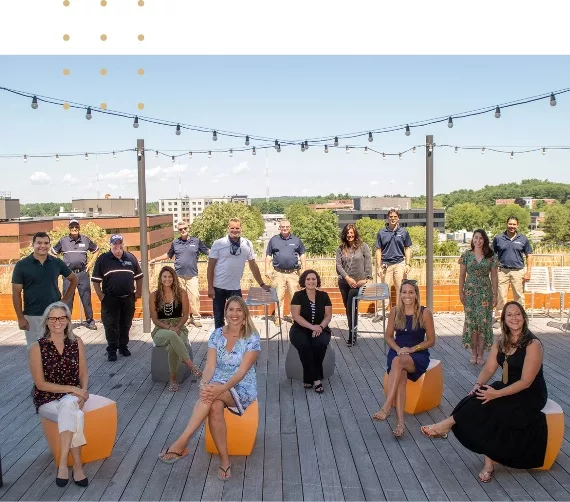 The Most Successful Workplaces are Powered by HqO