Reading Time:
3
minutes
Work with a Dedicated Team
Your success is our success. Take advantage of a dedicated Customer Success team that can consult and support you through product implementation, deployment, and beyond.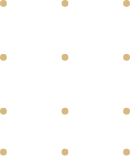 Add Value to the Workplace
Stand out among other employers or landlords by bringing hospitality into the workplace. Blend the digital and physical environments by offering new workplace services, virtual and on-site events and programming, and more.
Make the Right Investments
Harness the HqO Workplace Experience App to deliver the workplace experiences that people really care about. Every event registration, booked resource or amenity, and tenant survey can help you understand what your tenants or employees love — and what they don't. This real-time feedback and data will also ensure that you remain proactive about your office's amenities, programming, and events.
Expand Your Community
Local and on-site food and beverage shops and other retailers play a critical role in the workplace. By using order ahead and convenience capabilities, you can not only create stronger relationships with the people within your building, but with the surrounding community as well.
In the Marketplace
We partner with the best partners and technologies to offer the best aspects of your community at your fingertips.
The Most Successful Workplaces are Powered by HqO