Reading Time:
3
minutes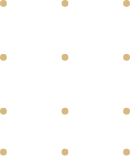 Leverage the Systems You Already Use
We partner with the work order solutions you already trust and use today, so your team can manage work orders and service requests in the same systems they already know. No need to worry about retraining your team or replacing existing systems.
Better Workplace
Experiences
Deliver a better workplace experience by consolidating different functions into a single, easy-to-use mobile app.
Automated Updates
Keep tenants and employees informed about their work orders with status updates and work order lists. You'll cut down on phone calls and improve workplace satisfaction.
You're In Control
Working within your existing work order system, you can decide which users can create new requests. Only those users will be able to enter work orders in the HqO app, thus saving you time and increasing efficiency.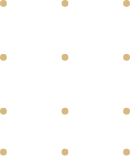 Step 1
Enable your preferred solution or integration with just a few clicks in the HqO Marketplace
Step 2
The HqO team will configure the integration in your HqO account
Step 3
Once activated, tenants or assigned users will be able to submit work orders through their HqO app, just like they would normally in their existing systems
Step 4
All customizations - including request types and building locations - will be automatically included in the HqO app experience so you do not have to do any additional setup work.
The Most Successful Workplaces are Powered by HqO