Reading Time:
4
minutes
Empower Building Users
Allow your authorized tenants or employees to create and track work orders, book meeting rooms and desks, and ask for help when necessary. This can be done from anywhere, and at any time, through HqO's easy-to-use self-service mobile and web app.
Streamline Desk and Room Booking
Your employees need easy access to your building's and resources. HqO takes the friction out of desk and room reservations and enables you to manage and optimize your resources in a simple, frictionless way.
Visual and Frictionless Resource Booking
Provide users with the option to book their resources on a floor plan to make this process even more convenient. They can easily see which resources are available based on your search criteria and where they are located in the part of their building that is most efficient for them and their team. This removes friction from employees' days and helps everyone save time in the office.
Drive purposeful presence in the workplace
With HqO Who's In™, companies can more easily navigate hybrid work and draw employees back to the office. Who's In makes it easier than ever for employees to plan their in-office days by providing visibility into which days their colleagues are going into the office.
Stay Informed
Use our powerful data analytics tools to gain real-time resource usage and tenant or employee feedback insights so you can proactively make changes to improve the workplace experience.
Support Hybrid Work with Flex Solutions
Deliver diverse flex solutions around resource booking, access, content, and more to support your tenants' and their employees' changing needs. You can also utilize and customize pricing, membership levels, credits, and short-term leasing tools.
Integrate with the Systems You Already Use
We partner with your existing technology systems to transform your workplace into a seamless, well-oiled machine.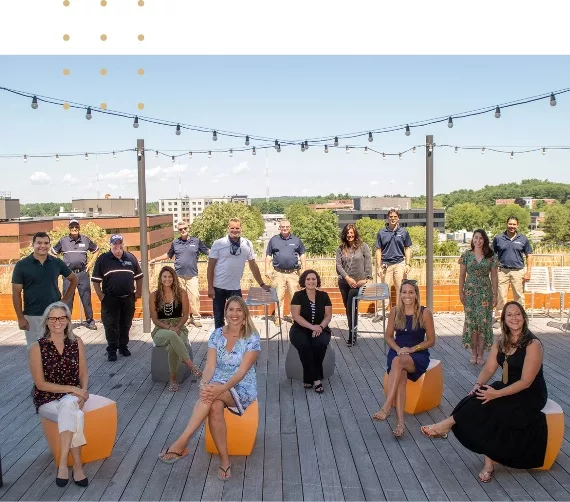 The Most Successful Workplaces are Powered by HqO