Access Right from the Phone
Enhance your property's customer experience by convenient and contactless building entry. Now, any individual will be able to safely and efficiently enter your building, office, or spaces with just a tap or swipe of a phone. We integrate with the most popular access control systems so you can continue to use your existing systems.
No-Wait Visitor Management
Our built-in and integrated technology solutions can ensure that your guests are prepared before they even enter the building. Reception and security teams can quickly check-in guests and notify tenants and employees of their arrival, while also understanding exactly who is in the building or workplace at any given time.
Capture Every Swipe
Every entrance to your building and spaces provides you with real-time data on how and when workers and tenant companies overall are using your property, and helps you identify trends over time.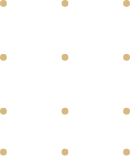 In The Marketplace
We help you secure your buildings and offices with technology partners and integrations you can trust. Our top providers include:
The Most Successful Properties are Powered by HqO