Reading Time:
3
minutes
Empower Building Users
Allow your authorized tenants or employees to create and track work orders, book amenities, access your building or office suite, register visitors, and more. This can be done from anywhere, and at any time, through HqO's easy-to-use self-service mobile and web app.
Enhance Communication
The ability to reach your tenants and employees in a timely manner is key to any attraction and retention strategy. Communicate directly with everyone in your building, whether they're in the office or working remotely. Send push notifications about event or building updates, workplace surveys, and more to your tenants or employees through the HqO app. No need to worry about maintaining outdated email lists of tenants or employees.
Stay Informed
Use our powerful data analytics tools to gain real-time amenity usage and tenant or employee feedback insights so you can proactively make changes to improve the workplace experience.
Support Hybrid Work
Deliver diverse flex solutions around resource booking, access, content, and more to support your tenants' and their employees' changing needs. You can also utilize and customize pricing, membership levels, credits, and short-term leasing tools.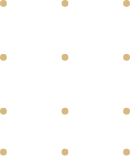 Workplace Operation Solutions
At HqO, we've got you covered. Our solutions span across every aspect of workplace experience management to ensure efficient building operations for employers and property teams.
In The Marketplace
We partner with your existing technology systems to transform your workplace into a seamless, well-oiled machine.
The Most Successful Workplaces are Powered by HqO